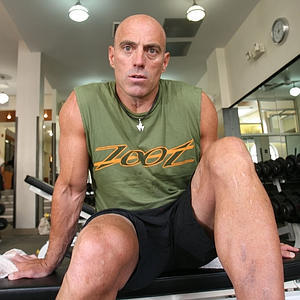 Matt Long, a New York City firefighter, Author of "The Long Run", established I WILL FOUNDATION. Matt was struck by a bus and critically injured on the streets of Manhattan while riding his bike to work in the winter of 2005. He received 68 units of blood in the first 40 hours following the accident and spent 5 months in the hospital.
He had 40 surgeries in less than two years and has been in physical therapy since. Matt survived this horrific accident due to his high level of fitness and determination as an active runner and Ironman triathlete, both of which helped him in his recovery. It is this perseverance that he wants to share with others who may think things seem impossible.
Matt attributes his turning point to when he stopped listing what he wanted to do and started listing what he WILL do. His outlook post-accident changed and his comeback began.